11/25/2013
Cultivating Gratitude for Life's challenges
Over the years I have kept a gratitude practice in some form or other, in my prayers, in journaling and in meditation. It wasn't until I evolved to a different way of practicing gratitude that my heart opened all the way and I stopped limiting myself to "positivity gratitude". What I call positivity gratitude is gratitude for the easy things, like my kids, my dog, nature, and countless experiences that enrich everyday life. What I call "inclusive gratitude" is a much deeper practice of opening one's heart to the gifts inherent in almost every situation, even the difficult ones.
This practice actually stems from an ancient Essene practice and a prayer I found relating to it. The Essenes were a group of people in the Levant who lived in gratitude for every little thing they did. They said a gratitude prayer when they got up in the morning, when they got dressed, when they ate, when they worked, when they rested and everything else in between. The prayer that they said in difficult times is this: "Blessed I Am in all things…. Even in this." I imagine that even if they couldn't find the blessing right away, this prayer kept them in connection with their heart and spirit. This prayer led me to expanding my own practice of gratitude to inclusive gratitude…. The "even in this" part of the prayer.
The Benefits of Gratitude
We all know the benefits of being grateful – in addition to inner peace, emotional contentment and mental calmness, when feeling grateful we are more open and engaging with people and the world around us. Grateful people usually have a lightness about them as well as a smile on their face. You rarely find them complaining or speaking negatively about others. In making my film, Sacred Journey of the Heart, I learned that purposefully generating a feeling of gratitude also has a myriad of health benefits related to reduced stress and increased vitality.
The Thin Line between Going to Gratitude and Feeling All of Feelings
But I also learned that there is a very thin line between immediately going into gratitude about a tough situation, vs. allowing oneself to authentically express the difficult emotions that arise in these situations. It's important to experience our emotions and not bypass the expression of them. If we do bypass our emotions regularly, we end up feeling numb and distant from our own and from other's hearts. I can share from personal experience that this is not a very satisfying way to live, having spent a few decades there myself!
An example of Inclusive Gratitude
I recently had an opportunity to practice this balancing act between feeling the feelings that arise in a difficult situation and finding something to be grateful for in the midst of it. As a result of feeling tired and run-down (it's been a busy year in 2013!), I had some blood work done. I received the results before talking to my heath care practitioner and I started interpreting them on my own (not really advisable!). I had come to the conclusion that I may be facing a difficult, chronic childhood-based condition that had cropped up again. I confided my fear to one of my siblings by email. She responded back to me by writing a long account of someone she knew who had this condition and was suffering a painful and debilitating decline as a result of it. She went on to say that the woman had tried every single known remedy known to mankind, both conventional and alternative, to no avail. This really ramped up my fears, which then turned to anger, and then outrage! How could she have responded to me with such a horrific picture of what I might have to face in my future? How could she imply that no matter what I tried, nothing was going to work? (And by the way, she and I disagree on the holistic medicine approach.)
Rather than going to the "it's all good" emotional/spiritual bypass, I let myself feel the full range of my feelings. With the support of my loving partner, I expressed my fear, anger, outrage, and incredulity. Then I did a bunch of EFT (Emotional Freedom Tapping) through all of my emotions and addressing each of my physical symptoms. I followed this up later with a Radical Forgiveness worksheet that allowed me to uncover my projections and lack of acceptance of the situation as well as of myself for being in this over-tired condition. Then, and only then, was I able to move authentically into inclusive gratitude. And by the way, I'm feeling great now after some TLC and rest!
A Sample Inclusive Gratitude List:
So in addition to the easy things I am grateful for, I now add to my list the following:
I am grateful for medical technology that allows us to know what is happening in our bodies
I am grateful for listening to my body's signals and taking some time off to rest and relax
I am grateful for my sister's email because it gave me the opportunity to tap into some old family dynamics that are now freed up
I am grateful that I have a strong constitution to bounce back quickly from physical challenges
I am grateful for the holistic practitioners I work with who give me lots of options for professional and self-care
I am grateful that I have all the tools and techniques to move through difficult situations without stuffing the emotions inside anymore
I am grateful that I have the capacity to shift patterns of fear into peace and acceptance…
You get the idea (my list is longer than this!!)
Holidays can be a challenging time for many people. Family get-togethers can raise old issues, and our "to-do" lists tend to get longer. By practicing gratitude for both the easy things and the difficult things using the tools of emotional intelligence and heart-based power, it is possible to come to an even deeper place of authentic peace and acceptance of whatever situation you are facing, and in so doing, be more heart-centered, open and flowing. For me, this is a far more rewarding place to live.
I encourage you to write down your inclusive gratitude list this holiday season and to try out the Essene prayer from time to time. It's very heart-opening and powerful. I'm very grateful to each one of you who reads my messages, watched the film and spreads the message of heart-based living. Together we are transforming the world!
On that note, I wish you all a heart-centered and connected holiday season,
Ronna Prince

11/07/2013
Difficult Decisions: 10 questions to clarify life's big choices
Were you ever really taught how to make important life decisions or did you, like me, bumble and stumble your way into major life decisions that impacted every aspect of your life and often, the lives of others? Until I learned to master the connection between my brain and heart, and manage the flow between my thoughts and feelings, I literally felt tossed about in a sea of indecision, confusion and best-guessing my way through major turning points in life.
Obviously I'm not talking about what outfit to wear in the morning, or where to go on vacation. Rather I'm referring to life's really big decisions, things that literally alter the direction and focus of our lives, like career selection, relationship decisions, where to live, when move, children, and family related choices.
Many of my clients are soul-searching about important life decisions when they come to me for coaching. It appears that we have a confusion-epidemic in society right now precisely because we are not taught how to make important life decisions.
We have a whole host of idiomatic phrases to describe how common it is to doubt ourselves and how frequently others comment on our decisions after the fact, which can lead to even more self-doubt and sometimes, regret: second-guessing, back-seat driving, Monday morning quarterbacking, buyer's remorse etc.
Living with regret over a "bad decision" can be emotionally debilitating and mentally draining. Even though we may believe that spiritually, there is no such thing as a bad decision, we may have felt the pain of regret over an imbalanced decision that greatly impacted our lives. Negative emotions like regret have been tied to the occurrence of disease in the body. This is no longer a debate, but an accepted fact proven in a vast amount of research, much of it done at the Harvard School of Public Health.
Why then, don't we have emotional management classes in school or at least a class in Decision Making 101? The logical answer is that this should be taught at home by parents. But in most cases, it's not. Because parents are just people who also grew up not learning about emotions or the art of difficult decision making. It's obviously a society-wide issue.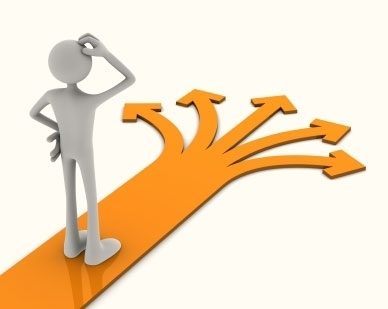 My contention is that we still value our mental- thinking based process over our emotional-feeling states. The predominant cultural belief is that expressing feelings is a sign of weakness and sharing our intellectual ability is an indication of strength. However, as Deborah Rozman, PhD says in my film, Sacred Journey of the Heart, "most of our decisions are emotion-based, they are not purely intellectual." This provides us even more incentive to master our emotions in order to make optimal decisions.
The exciting news is that emotional mastery can be learned quickly and easily just by learning to harness the power and wisdom in our own hearts. From this foundation, I have personally learned to make more balanced decisions and to answer, with a higher degree of integrated awareness, the following 10 key questions.
First of all, to make optimal decisions, it's important to get into a state called "heart coherence". This is a bio-physiological state defined by the Institute of HeartMath where our heart and brain are aligned and in synch. (See previous article). The good news is that this state is very easy to master. It only takes about 5 minutes of practice a day. Using HeartMath's latest device, called Inner Balance that attaches to your smart phone, you can get immediate information about your heart-coherent state. From a state of heart coherence, I answer these questions and make a balanced decision that is both well thought out and wisely felt into:
1. Am I able to clearly define my motivations for making this decision? In asking this question I am deeply looking into my emotion-based motivations: when I listen to both my head and heart, I can get clear on whether or not I am motivated by better and more expansive opportunities or if I am simply running away from something or rushing into something. If I discover that I am running away or rushing to, I step way, way back from the decision process and do some emotional freeing work such as Radical Forgiveness, EFT (emotional freedom technique or tapping) or Psych-K.
2. How long-lasting will the effects of my decision be? The longer-lasting a decision is, the more factors need to be taken into consideration. Making a move across country or to another country for example is very different decision than moving across town. Making a decision about marriage is obviously longer-lasting than choosing who to date.
3. How difficult will it be to change course if I change my mind? While this is an offshoot of question #2, it's important to evaluate it separately. Some decisions can be reversed, others are permanent and part of the decision making process is to ask yourself how would you feel if you couldn't change course? If you'd feel trapped or sad, it's worth noting and taking this into account.
4. Will my life be made easier or more complicated by this decision? This is an obvious question to ask, but still, so many people plow 'head-first' into complicated situations and end up feeling worse than before. Taking lifestyle stressors into consideration is a very important part of the process in our increasingly demanding schedules.
5. How do I really feel about this decision? Getting clear about what primary emotions drive a decision can be the most important point of discernment in the process. This is different than looking into motivations. And I list this question in the middle of the series because the answer often becomes clearer once we've drilled down into the previous 4 questions. If our primary emotion is fear, that's a red light. Also, if it's excitement, that's also a sign to slow down and reevaluate. I learned this from Mary Morrissey, the narrator of my film. Says Mary, "excitement is a form of fear, oddly." Oftentimes when we're excited we're also feeling that something is "too good to be true", or that it's "unbelievable". When we come from this emotion, we end up repelling the very thing that we want because we are sending out a signal that we don't genuinely feel in alignment with it in the first place.
6. Am I in balance between my emotions and my thoughts about the decision? Making balanced decisions between the head and the heart is truly an art-form. To me, balance feels like this: I feel at ease, I feel energy flowing within and around me, and I feel connected to the greater whole. It's a felt-state of peaceful integration as opposed to agitated confusion. I no longer make decisions from this latter place because I have learned to balance head and heart.
7. Who else will my decision impact? And have I asked them how they feel about this decision? Part of any good decision-making process that impacts others involves talking about what's happening, hearing them out and sharing points of view. Making a major life decision in a vacuum sometimes leads to hard feelings with others and can also result in alienation rather than support. As basic as it seems, this question is an important one to keep on the list!
8. Am I willing to listen to the advice of someone who has been through this process? While everyone's experience is unique, it can be very helpful to obtain the sage advice of others who have walked a similar path. For example, if I'd taken time to talk to seasoned filmmakers about what they knew, I may have learned the "do's and don'ts of filmmaking a bit easier!
9. What other options become available or unavailable as a result of this decision? This requires some imagination and forward thinking. Some of the limitations and opportunities are obvious and some are subtle. I like to discuss this issue with close friend or with someone who has more experience than I do in important matters.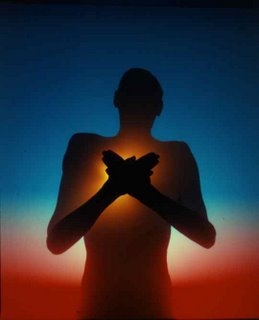 10. What do I imagine my life will look like 5 years from now, having made this decision? This is also a question that requires some imaginary skills. I also call this the "leap of faith" question which is why I save it for last. I can play with the "5 year" vision but ultimately it comes down to trust. Some decisions, no matter how structured we get in weighing the pros and cons from a place of integration, simply require us to take the leap, knowing the net will appear. But now, I know with certainty that the decisions I make, big and small, come from a place of integration and inner balance.
10-21-2013
The Problem with Apologies
(In this article: apology & underlying emotions; how to quickly shift detrimental patterns; the "apology" difference between women & men; and graphic depiction of what shifting this pattern looks like.)
I used to apologize all the time. I would say "I'm sorry" at least once or twice a day. It got to the point where I'd apologize if I didn't know the answer to a question. I'd apologize if someone reached for the salt shaker or tried to go through a doorway at the same time as me. And I was certainly quick to apologize if anyone displayed the least bit of displeasure with me. I had developed an "apology habit".
This is not to say that an apology itself is a problem. Appropriate apology for an inappropriate behavior is a key life skill. As we all know, when we make a mistake it is best to sincerely apologize and then move on. As Oprah learned from Maya Angelou, "when you know better, you do better".
The emotional encoding of apology
The problem with an apology habit is not only is it difficult to break, but it stems from a feeling of insecurity deep within. And as I now know, it also sends out an encoded heart signal that tells others that we are not self-confident. When we are in this state, we don't even have to say a word, the signal is getting broadcast from our hearts, beat to beat to everyone around us (see graphs below).
The word "sorry" comes from the Old English sarig which means "distressed, full of sorrow". It is also related to sore meaning "wretched, worthless, and poor". I also notice the connection between "sorry" and "worry". So if you have an apology habit, you are most likely feeling these things! Not a very comfortable place to live, as I know firsthand.
How to Quickly Shift the Apology Habit
I shifted out of this habit years ago as I worked on my core issues of self-esteem, self-worth, and insecurity in therapy. Today, I notice how common inappropriate apology is, especially among women. And now I realize how linked this action (saying "I'm sorry") is to a key emotion, anxiety. (To be clear – I am not addressing clinical anxiety or anxiety attacks- I am referring to low grade anxiousness).
The good news is that there is an easy and fast way to shift this habit. This is a heart-based physiological shift that creates emotional resilience and bolsters emotional mastery. The way to transform this habit is by mastering the tools of HeartMath and using the emWave2 or the Inner Balance device. Both devices are portable and practical to use. I instruct clients every day on these techniques as a licensed HeartMath service provider.
Apology differences: Men and Women
To further highlight the problem with apologies, there seems to be a distinct difference between how men and women apologize. To be clear, I am making a sweeping generalization about apologies and the sexes, based upon my observation and experience: women tend of over-apologize and men tend to under-apologize! So if women's key emotion fueling apology is chronic anxiety, I have also empirically observed that men's fuel is underlying anger. So obviously, getting clear about appropriate apology is beneficial to everyone!
To illustrate the shift, here are two client's emWave readouts. This is the graph that is generated by the emWave2 device or Inner Balance as it records your heart's "coherence" signal* (see end note for definition). This readout is generated when you connect a sensor to your earlobe which sends information to one of the HeartMath devices (see column at right).
The first graph is from a female client who was feeling anxiety. I noticed in her first session that she apologized to me 3 times in 15 minutes, first for being a few minutes late, then for not having a pen to write with and then for asking me to repeat something she didn't understand. When I pointed this out, she was willing to address her underlying emotional state. Connecting her earlobe to the emWave2 sensor, this was her first "coherence" reading:

Compare the above graph to an emWave practice session she sent to me to review just 6 weeks later, after practicing quick coherence for 5 minutes a day.

She had started to use the power of her heart to calm her anxiety. The first heart-based signal shows a state of stress. There are many well-known health risks of stress. After just six weeks, my client reported a significant decrease in her anxiety level, better sleep, improvement in her sense of well-being and a dramatic decrease in her "apology habit"!
The next two graphs are from a male client. He was quite skeptical about this 'heart stuff', even with the science behind it. He came to me to address a pending job loss/ career transition. Here is his first emWave2 session graph. He reported that he was feeling frustrated and angry:

He did not commit to using the emWave2 on a regular basis until he researched it himself. I love it when my clients do this because they will find a wealth of research and data from HeartMath about the heart's power to transform stress and many stress-related symptoms. I was surprised when he came back last week for a follow-up session!
He had decided to start using his emWave after listening in to my telesummit interview with Dr. Deborah Rozman, President of HeartMath Inc. In just one month of using the emWave2 for a few minutes a day, he reported a significant decrease in his frustration and anger.

This "apology" topic really hit home for me was when he said, "I actually apologized to my wife for the first time in ages for being so angry over the last year."
The key ingredient to appropriate use of apology then, is conscious awareness of our underlying emotional state! Whether you are a chronic apologizer or an under-apologizer, you can quickly shift your emotional landscape and de-stress your body by knowing how to use the power of your heart.
My suggestion is that you monitor your "apology" rate for a few days or a week. If you find you're inappropriately over or under-apologizing, I encourage you to look into the tools of HeartMath. I'm offering two specials for through November 1st: 10% off the EmWave2 and Inner Balance and 50% your first HeartMath coaching session with me (sessions available by phone or in person.)
*Personal coherence, also known as psychophysiological coherence, refers to the synchronization of our physical, mental and emotional systems. It can be measured by our heart-rhythm patterns: The more balanced and smooth they are, the more in sync, or coherent, we are. Stress levels recede, energy levels increase and our brain and what HeartMath calls the "heart brain" are working together. It is a state of optimal clarity, perception and performance.
10-3-2013
What Signal Are You Broadcasting? CNN or TLC?
Are you aware of the fact that heartbeat to heartbeat, you are broadcasting an encoded signal into your surroundings? Do you know that this signal impacts people around you and can attract or repel them—and the opportunities they provide? Even more importantly, do you know that you have the power to change your broadcast signal and literally change your life?
I was both surprised and excited to learn that we are literally emitting a specific frequency every moment! And the determining factors of our unique signal are our emotions and our level of stress! Our broadcast signal is influenced far more by our feelings than our thoughts, as I'll discuss below.
I was excited to learn exactly how to change my "inherited" broadcast signal (in my case, pessimism, doubt and anxiety), and choose my channel, so to speak, thereby magnetizing new opportunities, people and experiences into my life!
I believe that this is the most important question we can ask ourselves: What signal am I broadcasting? Are you broadcasting "CNN" (or Constantly Negative News) or are you broadcasting an enticing, interesting channel like "Discovery" or "TLC"?
Our Personal Broadcast Signal
Beat by beat our hearts send a signal into the environment that is encoded with information. The information has a frequency that can be not only measured but felt by those around you. This is your heart's broadcast that has a tone and quality, much like a specific cable channel. A key factor determining the tone and quality of your "heart's-broadcast channel" is the emotion that you are feeling moment to moment, whether you are aware of it or not. Other people around you are receiving your heart-signal whether they are consciously aware of it or not. And you are receiving theirs! We are literally tuned in to a channel of heart-generated emotion-based vibration. The question is – if your signal were displayed as a cable channel what would it look like? What would the story-line be? (The scientific basis of what I present in this article can be discovered by watching my film, Sacred Journey of the Heart… see information on the right.)
Our Heart's Power
The heart is by far the most powerful organ of the body in terms of measurable signal. Your "heart's channel" can be measured up to 10 feet from your body. By contrast, the signal coming from your brain can only be measured a few inches from your head! As Dr. Rollin McCraty, lead researcher from HeartMath says in my film, "It's not even a close competition!" So we are literally awash in each other's heart-fields, all of the time.
Just to give you a picture of what an emotion based heart signal looks like, here are two readouts of personal sessions I recorded with my emWave2, the award winning technology created my HeartMath. With the emWave2, you connect your earlobe to a sensor that feeds information about your heart beat into your computer. You literally see the results of how your heart broadcast "looks". The first session below, is when I was focusing on and feeling gratitude. As you can see, the encoded information generated from my heart-rate variability (HRV on the graph) created a "wave" that was smooth and consistent:

The second image is from another session where I had been experiencing a lot of stress. On that particular day, I was not able to generate a positive feeling of gratitude. My primary feeling during this session was frustration with the added emotional broadcast signal of some anxiety mixed in!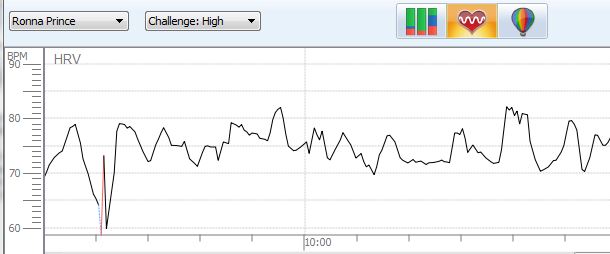 You can see the HUGE difference in the two. Which of the two signals do you suppose creates a broadcast that is interesting and attractive to be around? Which of these two broadcasts were transmitting a "CNN"-type signal i.e. "constantly negative news" ? It's obvious isn't it?
Your Heart-Signal and Stress
The other thing about the vast contrast between the two readouts, is that when we are emitting that second "jagged" signal into the field, it is also a direct sign that our body is under stress. In this scenario stress hormones, including cortisol,are raging in our bodies, causing the to break down and literally age and create the foundation for stress based disease!
Wow! When I realized that I felt empowered. I am now in charge of my body's biology in a way that I never before thought possible. I decide now if I am going to generate the stress hormone minute by minute, day by day into my body, causing it to break down my immune system and prematurely age my skin and organs. OR I choose to practice heart-based living, and send a signal into my own body that generates DHEA, known as the "youth hormone".
Your Biggest Amplifier
This to me some of the best "Broadcast" news I'd ever heard. And on top of this, when I am broadcasting a positive heart-based signal, I learned it literally impacts people (and animals) around us!
Dr Bruce Lipton, cellular biologist, offered this analogy during my online event a few weeks ago: If you imagine that your brain is an acoustic guitar player, playing away at a small intimate club, only those people in the immediate room could hear the music. But if the guitar player were to play in a large stadium, he would need a big amplifier to be heard by the crowd. The amplifier in this analogy, is your heart. As Dr. Lipton said, your heart amplifies the signals that you are broadcasting! This includes encoded information about your thoughts AND feelings, as well as your overall health and wellbeing.
The point is, we really are broadcasting a "song or a channel" into our environment, that is felt by everyone. The channel that you are tuned into has a huge impact not only on your own well-being but on the interactive field of those around you. And if you extend it to a very large field, collectively, it impacts the field of earth itself.
The Collective Heart
This concept is discussed by Gregg Braden in my film, Sacred Journey of the Heart, where he presents the scientific evidence for this. It is one of the biggest "aha" moments in the film. People literally turn to each other "an masse" and whisper "I didn't know that"… "wow", "amazing".. I've heard and seen it over and over again. We truly have the capacity as a collective to impact the electromagnetic field of earth itself.
But to do this positively, we must learn how to consistently tune our heart's signal to a specific emotional state. The emotion that creates the state of harmony and peace is gratitude. In becoming a licensed HeartMath instructor, I learned just how powerful gratitude is in impacting our well-being and relationships. I intuitively knew that gratitude was an "empowering" emotion. I knew that when I kept my gratitude journal and reminded myself to pause throughout the day to feel grateful, my day went smoother, and synchronistic connections occurred naturally and often. This was my empirical evidence. But when I started consciously and specifically focusing on gratitude and appreciation as an energy coming from my heart and interacting in the field around me, the results were amazing! What I observed was a quality and tenor of interaction with people that shifted to a deep heart-based appreciation and empathy. I noticed that every project I worked on went smoother and easier and that people literally sought me out!
I know that mastering this practice is largely responsible for the amazing line-up of speakers that participated in my telesummit last month. I had never personally met or interacted with well over half of the people that contributed to the event that circled the world and inspired countless numbers of people from every continent. I can assure you that if I had been broadcasting anxiety, doubt or fear, many of my guests would not have even considered supporting, much less participating in my online event.
I encourage you to dive in and learn more about the power of your heart. You will be amazed at how things change in your life when you are broadcasting "TLC" vs "CNN". Please contact me if you are interested in learning how to harnass the power of your heart and change your broadcast signal!
9-3-2013
The Power of Vulnerability
By Ronna Prince
"My strength is my vulnerability." The first time I heard that phrase, I was in total opposition to it. I thought, "there is no way that being vulnerable has anything to do with being strong!" I had heard this phrase from Colin Tipping, author of Radical Forgiveness and one of my most influential teachers. He showed me a pathway out of the pain and suffering of my past. He showed me the way, but I had to decide to walk it. And in walking the path of healing my heart, I discovered exactly what Colin meant by vulnerability being a strength.

What is Vulnerability?Vulnerability has no other definition than "Susceptible to being wounded". So everything in me rejected Colin's statement as not only false, but dangerous! I had spent my life protecting myself from known and unknown dangers. Avoiding being vulnerable was so deeply engrained that it was a way of life for me. It meant: being vigilant to threat, avoiding pain, and feeling highly skeptical of those who proclaimed to be "living in the moment". A nice idea, I thought, but a naïve way to live, meaning, in my mind, being guilelessly unprepared for the future.

Barriers, Blocks and Boundaries.Before being open to vulnerability, I was walking around and interacting with barriers up, blocks fully engaged and my boundaries leaking like a sieve! That doesn't quite make either sense, does it?
If my barriers and blocks were engaged, how could my boundaries leak? It worked like this: The more time I spent on guard, looking out for potential dangers, meant that I drew more situations of threat to me. I was constantly, subconsciously afraid that someone was out to get me, so I leaked the unconscious pattern of this message: "Come and get me, I'm weak and open to attack!"
The Stats: In fact the statistics tell the story better than I can. According to the National Center for Victims of Crime, one of the best predictors of future victimization is past victimization. Among the many statistics this organization reports on is this: research indicates that 4% of victims suffer about 44% of the offenses. Being a living example of this statistic meant I periodically experienced being a victim of something. At least as I matured, the "Something" was usually small. But nonetheless, I was consistently being taken advantage of in one way or another. In other words, I kept attracting the situations I feared.
The Big Universe Question: While attempting to protect myself, I was in fact, engaging with the universe as if it were an unfriendly place. Then I met Colin and around the same time, I found this quote from Albert Einstein:
"The most important question a person can ask is, "Is the Universe a friendly place?"
Knowing that if I kept doing the same thing (protecting), I would keep getting the same results (getting take advantage of), I took the plunge.

Redefining Vulnerability:Once I started testing the waters of what vulnerability meant, I discovered some surprising analogies in nature. In order to become fertilized, the ovum, has to be vulnerable to the enzymes released by the sperm that then breaks through the outer layer of the egg's membrane. If the egg is not vulnerable to this apparent "attack" by the sperm, a new life would not be formed. In order to break through its cocoon, the caterpillar excretes a substance called "cocoonase" which weakens the very fibers of the cocoon that has protected it during its metamorphosis.
The key for me was finding out how be vulnerable without fear. If it has a consciousness, the egg is most likely not afraid of the sperm and the caterpillar does not see the cocoon as a prison. Maybe I thought, my perception of the universe as dangerous is creating a self-imposed prison. Maybe that perception itself was fueling my chronic anxiety about being harmed.
Opening My Heart: The only way I discovered how to shift from fear to trust, was to open my heart. And to open it in an entirely new way. It took some time to discover what "my strength is my vulnerability" meant, and when I did, my heart opened to a new level of sensitivity, and with more sensitivity came greater connection to myself and the world around me. For me then, being vulnerable meant softening, and opening my heart again and returning to a state of discovery vs defense.
Now being vulnerable feels like this: I am open to love and wonderment, excited to discover what each new day will bring, and enthusiastic about the possibilities and potential for growth and expansion. But most of all, experiencing vulnerability as strength means that I no longer engage in the world with fear, but with an experience of discerning and open-hearted love.
In my next article, I will describe the process I discovered in embracing this new way of being.
6-29-2013
I can see clearly now! HeartVision 2020
In the process of creating my newest program, HeartVision 2020, I had a wonderful enlightening experience that I share with you in the article below. The key part of the message is found in this newest "111" phrase: "I am Being a Causing Effect". In Pythagorean numerology this phrase =111. This is one of my favorite power numbers, a triple master number that indicates a trinity balance in the heart. Enjoy my personal revelation and please share yours with me!
I love how life, aka the quantum field, sends us messages and signs all the time! Sometimes the signs are subtle and sometimes they are so obvious we laugh at the clarity of the message. I had one of those clear, undeniable messages recently when I was transitioning to contact lens for the first time. I've been blessed with very good eyesight all my life and only recently have experienced a slight change in my vision that necessitates corrective lens.
After visiting with the eye doctor, I decided to try contact lens. My vision in each eye is very different. One eye is near sighted and the other is far sighted. All along, my eyes have been self-compensating. So the eye doc explained to me that I would need two entirely different contact prescriptions. He suggested I try them out for a week or two to be sure they worked well for me. So I tested out the contacts all week and loved them! I could see clearly at all distances. It was awesome! The next week, I went to pick up my six month supply of disposable lens and happily drove home, so grateful that I transitioned so easily to contacts!
The next day, I put in my contacts and I couldn't see as well as I did the day before. So I called the eye doc again. The staff suggested I come in again for a recheck. So a few days later, I grumbled my way back to the office. I was sure they had messed up my order. The receptionist looked at the two contact boxes I had when I checked in. She was the one responsible for placing the order and she told me she may have made a mistake and ordered the wrong prescription for my 6 month supply. By this time I'm getting all steamed up. "I am too busy to be running around because of your mistakes!" I complained.
On top of everything, the eye doctor was running behind schedule. In the meantime, a nice young intern offered to help see if he could "clear up" the problem I was having so I wouldn't have to sit there waiting. He promised me he would stick with it until we got it right. I thought to myself, " at least someone was going to do the right thing!" He read my chart carefully and gave me a new sample contact pair to try out at the office. As I was putting in the first lens he noticed that I am left handed. I told him, "yes, I am soooo left handed and I still have to think about what is left and right." I was introduced to the concept of left and right at age 5 with this phrase: "We write with our right hand children." That didn't apply to me of course but it was at the origin of my left/right challenge.
This very astute young intern said to me.." let's just start this process over using your existing contacts." Guess what? I had switched my contact lens – putting the left in the right eye and the right one in the left eye! Once I got them both in, in the correct eyes, everything was as clear as a bell! My vision was restored to perfection again!
I was going around grumbling saying lots of "I can't because" statements , like "I can't see because they made a mistake." Or "I can't focus on my work today because my vision is off.." Lots of things that I was attributing to something out there impacting me while I was in the process of creating HeartVision2020!
This became the inspiration for my looking at cause and effect statements and the numerology and vibration behind these. The statement, "I can't because" creates a very powerful effect in our reality. "I can't because" equals 40/4 in numerology. The number 4 is about structure and stability. So when we use this phrase we are anchoring in the existing structure and stabilizing the situation by driving the 4 pillars of resistance deeper into our foundation. (The 4 pillars are Fear (of the future), Sadness (about the past), Denial (of responsibility) and Detachment (from our own power). We explore these and the empowering trinities in the HeartVision2020 program!
"I can't be-Cause" is the root cause energy behind us staying stuck as a victim in any situation. What we are saying to ourselves with this phrase, wherever and however it shows up is "I can't be- Cause…" I can't be the cause of my own reality --- thereby creating the validating effect in our own lives. If we say, I can't leave my current job because I don't have x, y or z… I can't leave a relationship that is clearly over because x,y, or z…. we are energizing our state of disempowered victimhood. We are literally telling the quantum field of all possibility that we are determined to continue to stabilize and experience the effect of our "can't be-Cause".
I was very surprised to find out that both of the following statements equal my favorite "power number"
I can't be-cause, causing the effect = 111
AND
I AM BEING a causing of effect = 111
Both phrases carry the energy of trinity manifestation. The first statement, manifests the victim triangle: victim-persecutor-rescuer, staying locked into the old paradigm of being impacted by causes outside of ourselves, having little to no power to create deep and lasting change.
The second phrase manifests the empowerment trinity: Creator- Creativity- Co-creation. In this trinity we are empowered to co-create, to be the causing of effect in our reality. We inspire those around us to enter a state of empowered co-creation with us, being 100% responsible for our energies and the effect of our creations.
When we empower ourselves in this way we take up the "Mantle of Love-Wisdom-Power", another 111 phrase in Pythagorean numerology. This is the program I am envisioning in HeartVision2020. To be a facilitative, evocative leader in co-creation heart-based leadership into the year 2020, empowering all those who are stepping into the fullness of their gifts, their light and their true livelihoods! I see it already done and it is magnificent!
With my contact lens experience, I had created a wonderful opportunity to be the cause of my own effect! I could not see clearly because of my own inversion! Whoa! How awesome is that? I then had the wonderful experience of apologizing to the front office staff, to thank everyone and have a wonderful cosmic laugh at how I allowed myself the "insight" into clear vision with some help from well-meaning people.
I see clearly now, with 2020 HeartVision that I am Being a Causing Effect in every moment of time. When I do that, as I discovered, I embrace another empowering state of being the results in HeartVision 2020 leadership:
I AM Trusting Cosmic Order. And that too, equals 111!

Please contact me to join our group of empowered, heart-centered leaders who are manifesting our greatest purpose now!
ronna@sacredjourneyoftheheart.com
4-28-2013
The ART in Heart! 3 Simple Steps to Cultivate Your Heart Connection
by Ronna Prince
Long before I had the idea to make a film about journeying to the heart, I was searching to find an authentic heart-connection with myself. I thought I had lost my heart connection, shut it down, or walled it off. Somewhere along the line, I bought the idea that I was NOT in my heart. Now I've come to the conclusion that I HAVE been in my heart all along and my sense is that you too, have been your heart all along!
Where did we get the idea anyway that we could be NOT in our hearts and still live and breathe in the world? Oh, I know what it means when we say, "my heart is closed down". When I've said that in the past, I meant I was choosing, consciously or not, to avoid my feelings. I was choosing, consciously or not, to say and do what I thought I should say and do, vs what was truly in alignment with my feelings and thoughts as an integrated whole.
Just take a moment and breathe that in. Close your eyes, touch your heart and feel the truth of this:
I am always in my heart.
How does that feel? Let that percolate or cultivate a bit.. because it's different for everyone. When I started cultivating this, it felt true. But as I allowed this truth to grow inside of me, layers of complexity expanded.. different branches of feelings, just like a sapling grows a number of branches that will eventually become the sturdy main limbs of the tree, I felt different aspects of this reality emerge into my awareness.
I am always in my heart.
Here's some awarenesses that emerge for me as I repeat this and feel it-know and breathe it:
Yes, I am and I love myself for that
At times, I don't allow myself to feel what's truly in my heart. When that is occurring, I am usually afraid, angry or resentful of someone or something.
Sometimes I ignore my heart and follow my head. When that is occurring I am acting from the programs that run around inside my head when I'm not fully being in the here and now.
And, when I experience synchronicities – I am always, in that magical moment, fully heart-centered.. I pay attention to these times because they are solid gold experiences of authentic connection.
Just play with the phrase. I would love it if you emailed me or commented below on some of your own heart awarenesses. I am gathering "heart awarenesses" to post on the website and to include in my new book. Stay tuned for more on that!
I am always in my heart! For those of you who are interested in numerology – this is a GOLDEN NUGGET:
This little phrase is solid GOLD. "I am always in my heart" = 82 the beautiful Artemis bottle of aura-soma red/pink, representing passion and compassion. The gold is in the balance of consonants and vowels: the consonants in this phrase = 41 and the vowels = 41. 41 is the El Dorado bottle of aura-soma – Solid Gold!
When we acknowledge that we are always in our hearts, then we can joyfully, authentically, and responsibly express our whole being, whether it is just to ourselves and also in our inter-relations with others.. and as I've remembered to BE the ART in Heart, this state of being extends to our relationships with everything- our animal friends, our environment, our home, our community, our world.
As I've cultivated the ART in heart, my inner garden is flourishing more and more. My outer world is beautifully aligning with the integrated inner heart and mind space of Oneness. Not so much the spiritual oneness that is free-floating presence and beingness- but a practical and efficient oneness where my heart and mind are in confluence – the state of being merged together, an integrated place of authentic alignment and action.
So here are my three easy steps: Alignment – Remember - Trust
When you notice you are avoiding your feelings or doing something you think you should do but don't want to, or any other form of disconnect or inauthenticity, stop what you're doing (or not doing!) and ask:
Step 1: Am I in Alignment with my authentic feelings and thoughts?
The art in this step is to breathe and to allow yourself to notice what is happening in your body. When you are not in alignment with your thoughts and feelings- it always, 100% of the time, shows up as discomfort somewhere in your body. Most people feel it in their solar plexus, the gut intuition that says "hey.. this is hard to stomach… something is off here!" Answer the question from your body-intuition because your body knows and is responding to misalignments all the time!
If you find you are out of alignment, then go on to the next step:
Step 2: Remember that your heart is the most powerful organ in your body. It sends signals to your brain to tell it what to do in terms of the release of stress-related and vitality producing hormones. The heart's measurable signal is 1,000x more powerful than the brain's measurable signal. (See our film for the information sources of these statements).
What this means is that when you remember the power in your heart, you will be motivated to regulate and integrate your heart and mind, your emotions and thoughts. This takes practice, but the good news is that this practice can be measured by the EmWave2 monitor that was created by the Institute of HeartMath (available on my website). But you don't even need a device to do this, although it's helped me tremendously!
The art in this step is simply this: "My heart knows my truth". If you get quiet and listen, it really does. (And I do say "my truth", because it allows me to own that what is true for me may be different for you.) My heart knew for example, that I was not in alignment with the message I wanted to share with the world when we began filming. You can see this in my before and after video.. I was shut down and out of alignment with my heart's truth. (and again, I was NOT disconnected from my heart.. it just can't be.) My heart's truth was that I was scared, resentful and trying to pretend I wasn't! Whether we're aware of it or not, we really do "wear our heart on our sleeves", or actually, on our faces!! http://www.youtube.com/watch?v=DOlpsRe2XHo
The most empowering work I have ever done in my life was (and IS still) to remember to listen to my heart. To get real.. to laugh, cry, sing, play, sky dive, scream, let go and really love myself in every moment. I learned from Colin Tipping and many other teachers along the way to completing the film, that lasting change happens when we learn to love the darkest parts of ourselves. When I loved the part of myself that was resentful and bitter about the past, I let go of wanting things to be different than they are in the present which leads us to step 3.
Step 3: - Trust. Here's the question I ask: (and pay close attention to the way this is worded)
Why am I NOW trusting my heart?
This is a creative way of aligning your conscious and subconscious mind with your feeling state in the power of your heart. The usual way of asking this question is this: "Am I willing to trust my heart?" I've recently encountered the work of Noah St John that he terms "Afformations" which I highly recommend. (Thank you Stacey VB!) If you ask yourself … am I willing to… your conscious mind might say," Sure, I'm willing", but if your subconscious mind is NOT willing because of past experience, then whatever you may decide, will not be in alignment with what you actually DO. I've discovered it's very easy to get your subconscious mind into alignment if you shift the question into the state of the goal already having been achieved. (In this case, trusting your heart). We all know about the power of being grateful in advance of something actually happening. Doing it this way is so easy that it's fun. Just try it a few times. Play with it. See what answers bubble up spontaneously.
Here's just a few of the answers my integrated heart- mind comes up with.
I am now trusting my heart because I made a choice to quit living through the lens of my past
I am now trusting my heart because I've noticed that everything flows more easily…
I am now trusting my heart because I am seeing the nuances of connection to everything around me in this state.
The art in this step is simply this: "I am now trusting my heart".
We all love confirmation. When you practice these three steps to cultivate the Art in your Heart, expect to see confirmation. It will be there. Confirmation of your heart integration can be anything at all.
I was really in Art of my Heart yesterday when I reached out a singer-songwriter I had just met who has written a beautiful song and put it on YouTube, Ruth Wishengrad's "Just the Way you Are". I was driving my car while supporting her (blue-tooth activated cell phone!) and a red tailed hawk flew in a straight-line from about a half mile away until it flew right over my car! The Red-talked hawk has always been in my power animal family and represents intuition and vision. I notice these things all the time now. Big and small. And I now expand the organic feeling of gratitude that emerges from my heart. I just let it flow in, out and all around me as I expand, amplify and contribute to the heart-signal of earth (the same exact electro-magnetic signal of our human heart!)
Finally, again, for my numerology fans, you will LOVE this confirmation. As most of you know, Sacred Journey of the Heart equals exactly 111 in Pythagorean numerology (a simple system where you assign the letters of the alphabet a number value using the numbers 1 through 9. A=1, B=2, C=3, etc.) The Art in my three simple heart steps are these three phrases:
I am always in my heart. My heart knows my truth. I am now trusting my heart.
The numerology of these three phrases =276. The consonants = 165. And yes, the vowels, known as the secret code for the "true heart's desire" = 111! The triple Master number 111 is an indicator of integration. Integration of mind-body-spirit, mother-father-child, and any other trinity that holds true for you.
Heart felt blessings from my heart to yours,
Ronna Prince